Follow @RedefinedRugby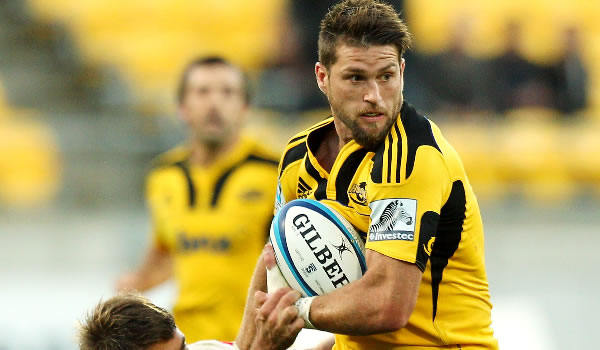 Hurricanes winger Cory Jane is expected to miss the 2013 Super Rugby season
Hurricanes and All Black winger Cory Jane is expected to miss the whole of the Super Rugby season and possibly the whole of the 2013 rugby season.All Black winger Jane hurt his right knee at an open training session at Paraparaumu yesterday.

An MRI scan today has revealed a ruptured ACL (anterior cruciate ligament) that will require surgery. Jane will see an orthopaedic surgeon as soon as possible to determine the next course of action.

Until Jane has seen the surgeon, it's unknown how long the wing will be out of action, according to the Hurricanes medical team.

The 29 year-old Jane's used to fighting to come back from adversity. He just made the RWC squad after a lacklustre, injury-hit Super Rugby season in 2011.

But he returned to finish the campaign and played well for the All Blacks in the pre RWC tests that followed and blossomed in the tournament.

"It is devastating for Cory to have suffered this serious injury when he was looking so strong for this season following such a successful 2012.

"We know that CJ is focussed and dedicated to his rehabilitation. So he will be committed to working hard in his recovery to come back better and stronger," coach Mark Hammett said.

"This is not the news we wanted to hear at the start of the season and we acknowledge the loss of a world-class player. However, we have a strong squad for 2013 and CJ's misfortune means it's an opportunity for another player to step up."

It's expected Jane will continue to play a strong leadership role and assist the Hurricanes management in this year's competition.

"Cory's energy, experience and public following means he still has a lot to give to the game and the team," Mark Hammett said.